Arnold Defense teams with MSI Defense Solutions® as an integration partner to deliver FLETCHER
Arnold Defense teams with MSI Defense Solutions® as an integration partner to deliver FLETCHER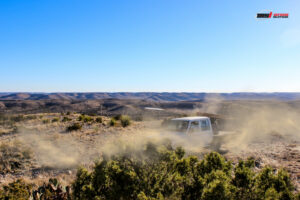 Arnold Defense, the St. Louis based manufacturer of 2.75-inch rocket launchers, has teamed with MSI Defense Solutions®, the North Carolina based specialist defense company to deliver integration solutions for Arnold's unique FLETCHER land based, laser guided rocket launcher system. The FLETCHER precision guided 2.75-inch/70mm weapon system was first unveiled in 2017 at DSEi in London with several recent contracts being announced in October 2020.
Utilizing MSI Defense Solutions Vehicle Integration Kit (VIK) to mount the FLETCHER 2.75" launcher and firing APKWS® laser-guided rockets, the system has demonstrated exceptional performance. The VIK successfully completed its first ground based, APKWS guided rocket launch with impressive results.  As an integrator with Arnold Defense's recently announced FLETCHER launchers and BAE Systems' APKWS laser-guided rockets, MSI has delivered rapid vehicle mounting options for the FLETCHER, fitting to a host of vehicle types and configurations.
Designed for transportability, efficiency, and ease of use, MSI's VIK enables customer mission success. Following effective trials, the FLETCHER system has now been delivered, helping achieve defense superiority and safe standoff for armed forces. Leveraging features such as small form factor, vibration isolation, a customizable stowage solution, G-meter (with optional logging capability) aided by MSI's aggressive delivery, customers now have immediate effectiveness in place. Precision strike capability has been delivered in near-record time to meet constantly emerging threats.
With the growing need for ground-based weapons system configurations, MSI is developing integration kits for a variety of platforms to meet the needs of its customers, providing ra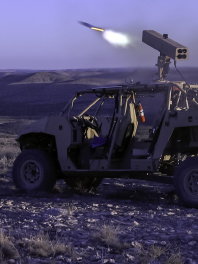 pid-capabilities to perform critical missions with success. Together with Arnold Defense, MSI are working on some interesting new concepts that will see FLETCHER integrated in the marine environment on a RHIB and, in the air.
MSI Defense Solutions President, David Holden, is excited about the VIK success: "we have shown that the flexibility of the VIK enables customers to install on nearly any make and model of turret fitment, providing world-renowned ground-based lethality and standoff capability. We have also shown that we can deliver it in a very compressed timeline. Our fitments are available for remote weapons stations (RWS) like the Terrahawk as well, so we are able to give our customers a unique breadth of choice for guided rocket launching".
Doug Wallace, President at Arnold Defense said: "Arnold Defense is pleased to have teamed with MSI Defense to integrate our FLETCHER surface-based rocket launcher on a variety of platforms". He added: "FLETCHER has generated huge interest globally with its unique capability to deliver organic, long-range precision firepower to even the smallest tactical element.  Having a capable, flexible and reliable integration partner such as MSI Defense Solutions® allows us to deliver exactly what our customers need onto any platform be that land, sea or air based."
Media contact:  Jamie Clarke, CEO at Chamois Consulting Ltd
About Arnold Defense:
Arnold Defense has manufactured more than 1.2 million 2.75-inch rocket launchers since 1961 for the U.S. Army, U.S. Navy, U.S. Air Force and many NATO customers. They are the world's largest supplier of rocket launchers for military aircraft, vessels and vehicles. Core products include the 7-round M260 and 19-round M261 commonly used by helicopters; the thermal coated 7-round LAU-68 variants and LAU-61 Digital Rocket Launcher used by the U.S. Navy and Marines; and the 7-round LAU-131 and SUU-25 flare dispenser used by the U.S. Air Force and worldwide.
Today's rocket launchers now include the ultra-light LWL-12 that weighs just over 60 pounds (27 kg.) empty and the new FLETCHER (4) round launcher. Arnold Defense designs and manufactures various rocket launchers that can be customized for any capacity or form factor for platforms in the air, on the ground or even at sea.
Arnold Defense maintains the highest standards of production quality by using extensive testing, calibration and inspection processes. Their employees' focus on quality earned Arnold Defense the prestigious ISO-9001-2015 certification from the International Organization for Standardization in Quality Management, and they have maintained annual recertification consecutively since 2003. The Company, located just south of St. Louis, Missouri, employs professional fabricators, welders, electronic engineers and quality control experts who manufacture thousands of rocket launchers annually and earned the "Small Business of the Year" award from Lockheed Martin in 2013.
Arnold Defense is committed to manufacturing the world's most reliable and affordable rocket launchers. Through their innovation, integrity, dedication, technical expertise and warfighter-first focus, they continue to produce the very best rocket launchers in the world.